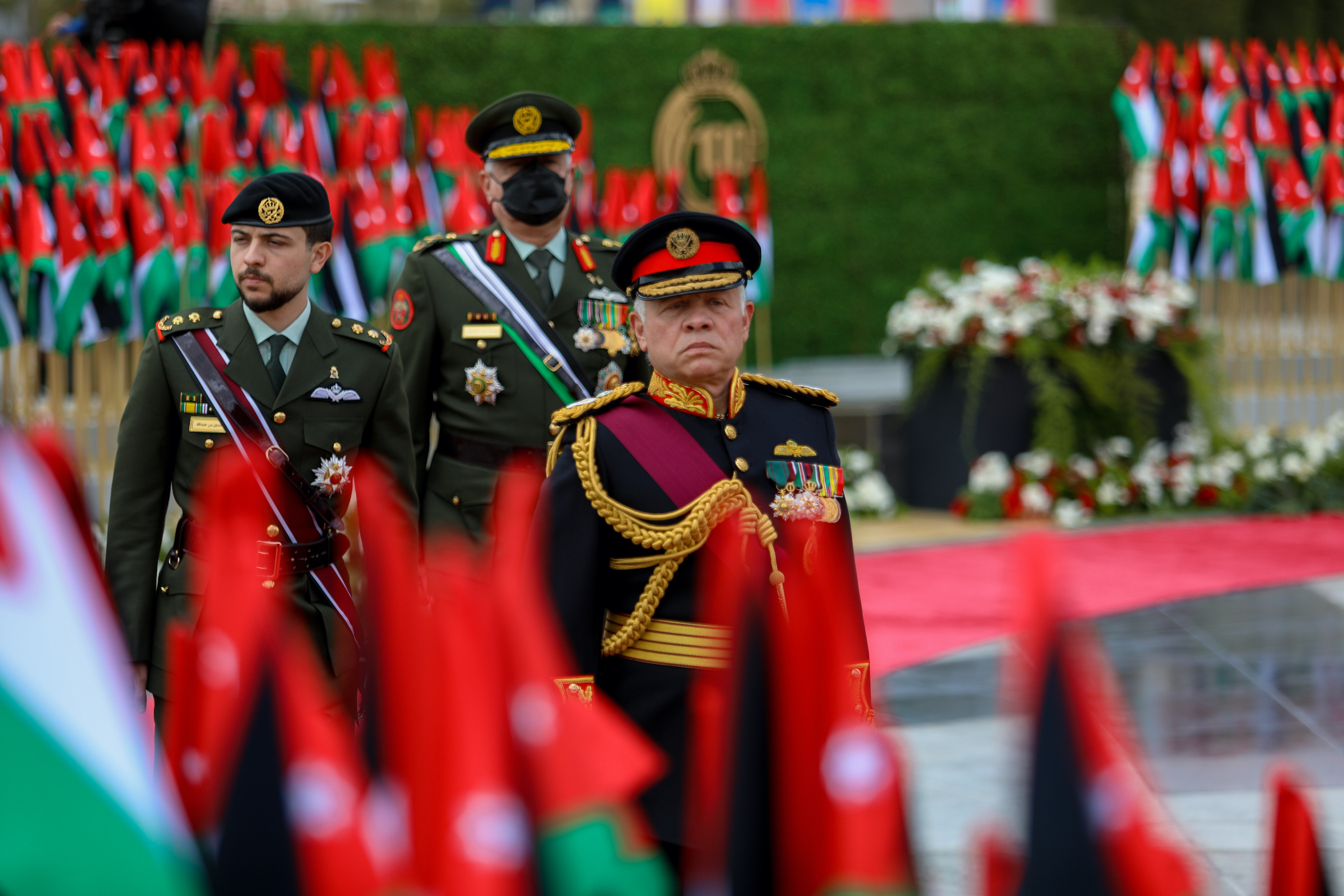 May 25th 2021
Today, May 25, The Hashemite Kingdom of Jordan celebrates its 75th Independence Day. This year we celebrate Jordan's independence along with the centennial of the Kingdom's foundation in 1921.
On this Day, Jordanians look to the future with unwavering resolve to continue to be a force of good. A force that is inspired by the memory of the fallen heroes who sacrificed their lives for Jordan, as well as by the universal values of peace, freedom and justice that led to the Proclamation of Independence in 1946.
Today Jordan stands strong as a beacon for peace, moderation, and tolerance in the world.
Happy Independence Day to all!
"خمسة وسبعين عاماً على إعلان استقلال المملكة الأردنية الهاشمية"
‎يحتفل الأردنيون اليوم، الموافق الخامس والعشرين من أيار للعام 2021، بمرور خمسة وسبعين عاماً على إعلان استقلال المملكة الأردنية الهاشمية، وهي مناسبة تحمل أبعاداً وطنية عزيزة على قلوب الأردنيين، كما تحمل في صفحاتها الكثير من المعاني، بما تزخر به من المبادئ والقيم التي يعتنقها الأردن ويؤكد التزامه بها
‎نحتفل وإياكم بهذه المناسبة الغالية على قلوبنا، ونتقدم بأسمى آيات التهاني والتبريك إلى جلالة الملك عبدالله الثاني حفظه الله وولي العهد سمو الأمير حسين وإلى الشعب الأردني بهذه المناسبة العزيزة على قلوبنا حميعاً
كل عام وأنتم بألف خير
‏
‏ヨルダン独立記念日
2021年5月25日
本日5月25日はヨルダン・ハシェミット王国の75回目の独立記念日でございます。今年はヨルダンの独立75周年であると同時に、1921年の王国建国から100周年でもあります。今日この日も、ヨルダンの人々はこの世界をよりよくしようという揺るぎない決意を胸に、未来に向かって邁進しております。この堅い決意は、ヨルダン独立のために命を賭した英雄たちのレガシー、そして、1946年の独立宣言を下支えした平和、自由、正義といった普遍的な価値観に根付いているものです。これからもヨルダンは平和、寛容、そして謙虚な模範的国家として成長していきます。最後にヨルダン国国民の皆様、並びにヨルダンに関係するすべての人々に向けて独立記念のお祝いを申し上げます。