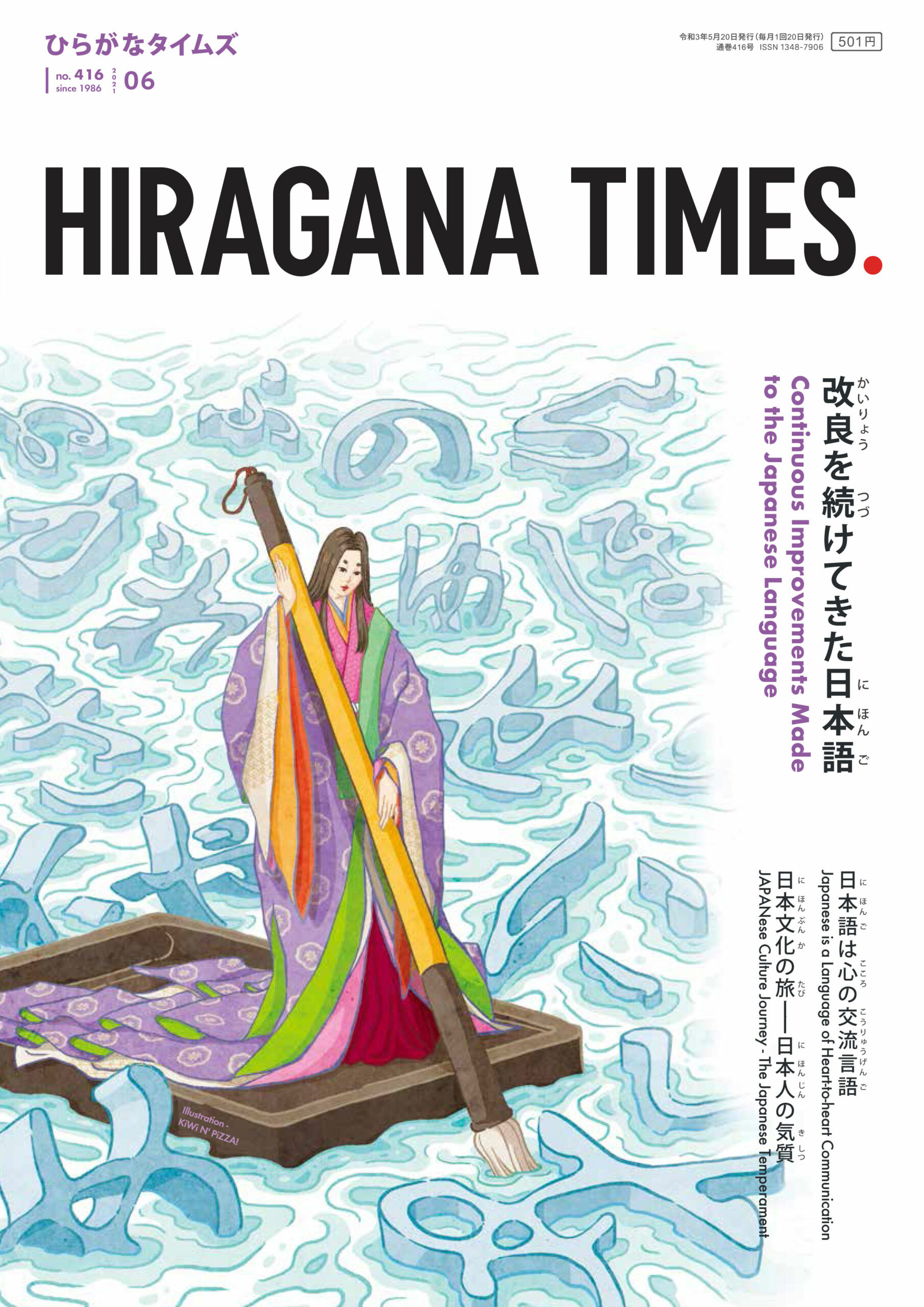 June 1st 2021
An interview with Ambassador Lina Annab was published in the June 2021 edition of the Hiragana Times.
Ambassador Annab spoke of her experience of living in Japan.  Annab stressed on the rich culture and heritage of Japan, which are manifested by the traditions one witnesses on daily basis.  She also stated that the charm of Japan lies with its people and that is it truly impressive to experience the multilayered and rich Japanese culture where tradition blends and coexists with modern lifestyles. It is fascinating to also experience the passion for art in all its forms in Japan, both ancient and daringly cutting edge," she says.
Hiragana Times (ひらがな タイムズ) is a magazine published in Japan, and its audience is foreigners residing in Japan. The Hiragana Times is unique in that all the articles are written in both English and Japanese. The magazine is published monthly and contains articles on art and culture.