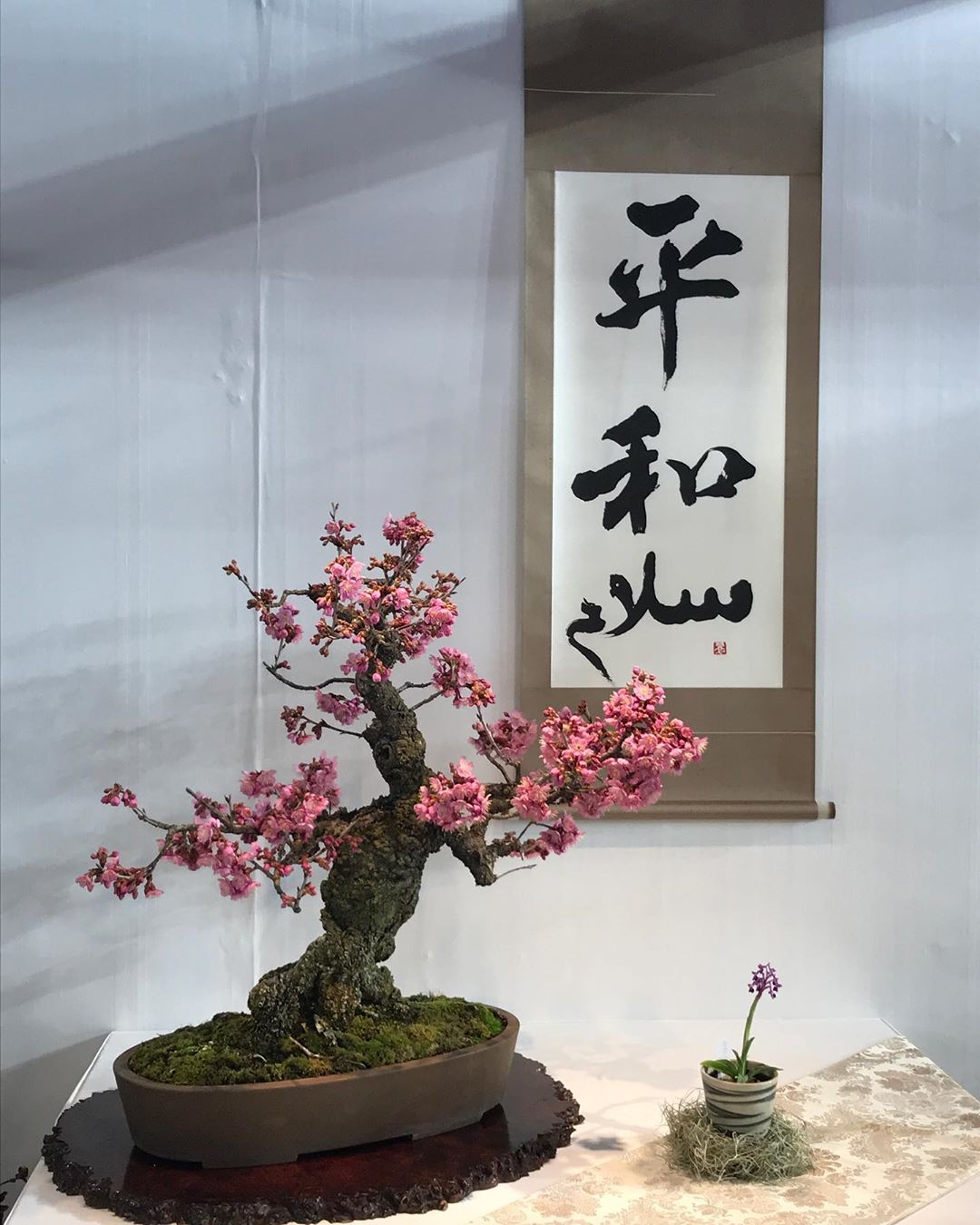 Feb 12-14, 2020.
HEIWA✌️ 平和 ✌️ سلام
Jordan was among six countries selected this year to participate with a table display at The Japan Grand Prix (JGP) International Orchid and Flower show held in Tokyo, one of the world's biggest festivals for flowers and plants.
Jordan's message through our table display was "HEIWA" meaning peace in Japanese.
Peace has been and will always be our loud and clear message to the world, and the guiding light that leads our beautiful peaceful country Jordan in everything we do.
The Exhibition was officiated by Her Imperial Highness Princess Takamado who is a great supporter of this Show and has been attending it since its third year in 1993.
The following is our appreciation and welcoming note to the organizers of the Show as well as to its visitors who are expected to view our table display during their visit.
"HEIWA…Keeping Peace With Nature"
Congratulations to JGP International Orchid and Flower Show on celebrating its 30th anniversary and on its first show in the REIWA era. We in Jordan are delighted to be part of this special celebration.
Jordan is a relatively small country, almost the size of Hokkaido, with a stunningly rich and diverse nature. Thanks to its small geographical area, visitors are able to enjoy the beauty of Jordan's four different bio-geographical natural zones with their varied flora and fauna within short distances and span of time adding an unforgettable dimension to their experience. There are 2500 recorded florae within Jordan's eco-system, out of which there are 24 types of orchids.
In keeping with the spirit of the time, we selected the theme HEIWA meaning peace or Salam in Arabic. The call for peace comes at a time when the world is witnessing the tragic devaluing of its natural resources and ecosystems at an alarming rate. 
The peaceful unity of orchids and the bonsai, two of Japan's renowned plants, reminds us of the love, beauty and strength that orchids evoke in us, combined with the peace and harmony embodied in the bonsai tree. A powerful reminder of our moral and ethical obligation to safeguard the sanctity of being one with nature.
Jordan is committed to conserving nature and to protecting Jordan's natural resources through set regulations and other concrete measures such as establishing nature reserves and protected areas." (End)
A special thanks goes out to all the wonderful friends who helped us put this together.
Mr & Mrs Yamada from Seikouen
Calligrapher Mrs Suikei Saito 
Mr Koji EJIRI of Suwada Orchids Nursery in Chiba and the Deputy Secretary General of JGP
All the wonderful team at Tokyo Dome 
My dear friend Ms. Takako Tsuchiya for her patience and great support.
And last but not least our sincere thanks to all our wonderful Japanese friends who delighted us with their presence with us today. Domo Arigato Gozaimasu🙏❤️
https://www.tokyo-dome.co.jp/e/orchid/
HEIWA…自然と共に守る平和」
世界らん展–花と緑の祭典-30周年、そして令和初となる今回のらん展開催に心よりお祝い申し上げます。このような特別な機会にヨルダンが参加できます事を大変喜ばしく思います。
ヨルダンは北海道とほぼ同じ面積の比較的小さな国ですが、驚くほど豊かで多様な自然に恵まれています。地理的面積が狭いため、短い距離と時間の中で4つの異なる生物地理的区域の美しさを楽しむことができ、さまざまな動植物が訪れる方々に忘れられない一面をお見せすることでしょう。ヨルダンの生態系には2500の植物相が記録されており、そのうちランは24種類あります。
時代の流れに即し、「平和」アラビア語で「サラーム」というテーマを選択しました。
平和への呼びかけは、驚くべき速さで世界がその天然資源と生態系の悲劇的な価値低下に直面している時に起こります。
日本でよく知られた植物である蘭と盆栽、この二つの和合は、蘭が呼び起こす愛、美しさ、そして強さを盆栽の木に具現化された平和と調和と共に思い出させます。自然と一体であることの神聖さを守るという私たちの道徳的、且つ倫理的義務の強力なリマインダーです。
ヨルダンは、自然保護区や保護地域の設定、規制やその他具体的な対策を通じて、自然の保護とヨルダンの天然資源の保護に取り組んでいます。