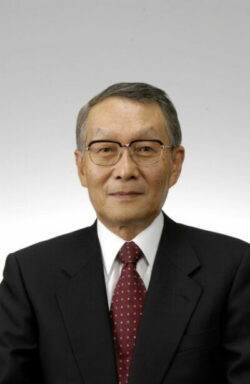 25 May 2022
Following the congratulatory message from Mr. SASAKI Mikio, Chairman of Japan-Jordan Association on the occasion of Jordan's 76th Independence Day Anniversary (published in the Japan Times on the 25th of May 2022):
On behalf of the Japan-Jordan Association, I am pleased to extend my warmest congratulations to the people of the Hashemite Kingdom of Jordan on the 76th anniversary of their Independence Day.
The strong leadership of His Majesty King Abdullah II Ibn Al Hussein and the tireless commitment of the Jordanian authorities and people in these turbulent times with COVID-19 is truly inspiring.
On another inspiring note, we witnessed great achievements by the 24 Jordanian athletes who competed in the Tokyo 2020 Olympic and Paralympic Games held last summer. I am confident that their determination and passionate performances helped to lift people's spirits not only in our two countries, but around the globe.
Jordan has celebrated the centenary of its founding last year. Under the leadership of the Hashemite Royal Family, Jordan has and continues to play an important role in the stability and security of the Middle East and is one of Japan's most important partners. Our bilateral relationship extends to our respective royal households and is the backbone of a proud and long history shared by our two nations. I am confident that we can continue to count on this relationship to help make our economic and cultural ties even stronger in the future.
In closing, I would like to express my sincerest appreciation to the Ambassador of Jordan to Japan, and to wish progress and prosperity for both Jordan and our many shared friendships.