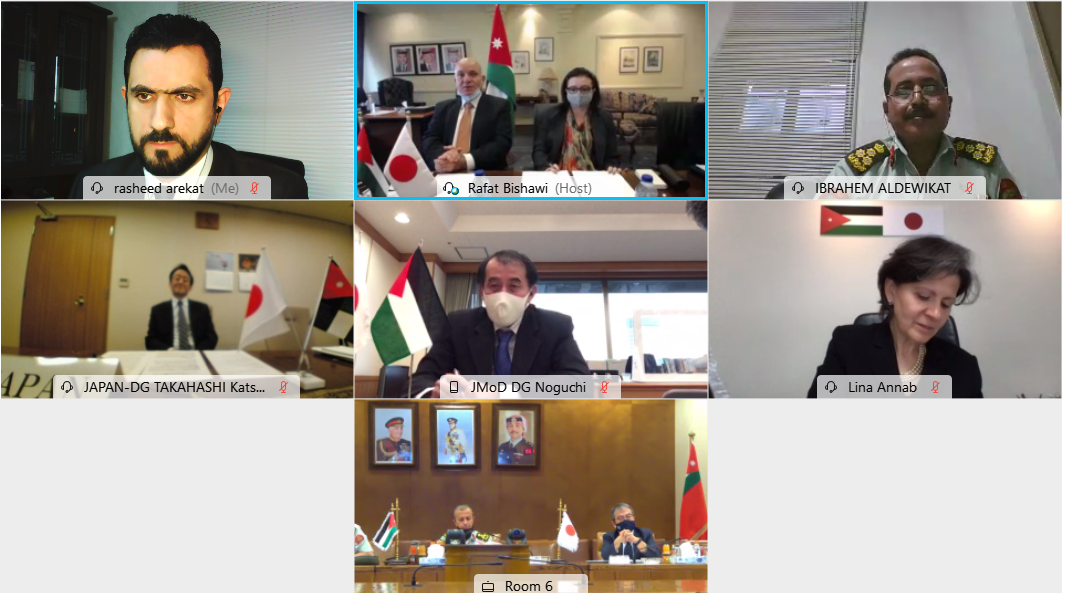 October 27th, 2020
The second Jordan-Japan Political-Military Dialogue, launched in 2019, was held online on Tuesday October 27.  The Dialogue was scheduled to be held in Tokyo during 2020 but due to the COVID-19 pandemic it was instead held online. The high-level Dialogue was attended by senior officials from the Ministries of Foreign Affairs in both countries, the Jordanian Armed Forces (JAF) and the Japanese Ministry of Defense. This year, the discussions focused on challenges and matters of mutual interest and concern, and on ways to enhance the current political and military cooperation.
The Dialogue is in line with the 2018 elevation of bilateral relations to the strategic level . The meeting provided an opportunity to discuss the regional situation and challenges facing both countries, and on way to step up mutual cooperation in defense and security.
Both parties reiterated the importance of joining forces in the fight against the spread of the novel corona virus (COVID-19), and to exchange lessons and knowledge gained in the risk mitigation measures associated with the prevention control of the pandemic.
The meeting ended with the resolution to continue on building on all of the issues discussed. It was also agreed that the third Dialogue scheduled to take place in 2021 will be held in Japan.