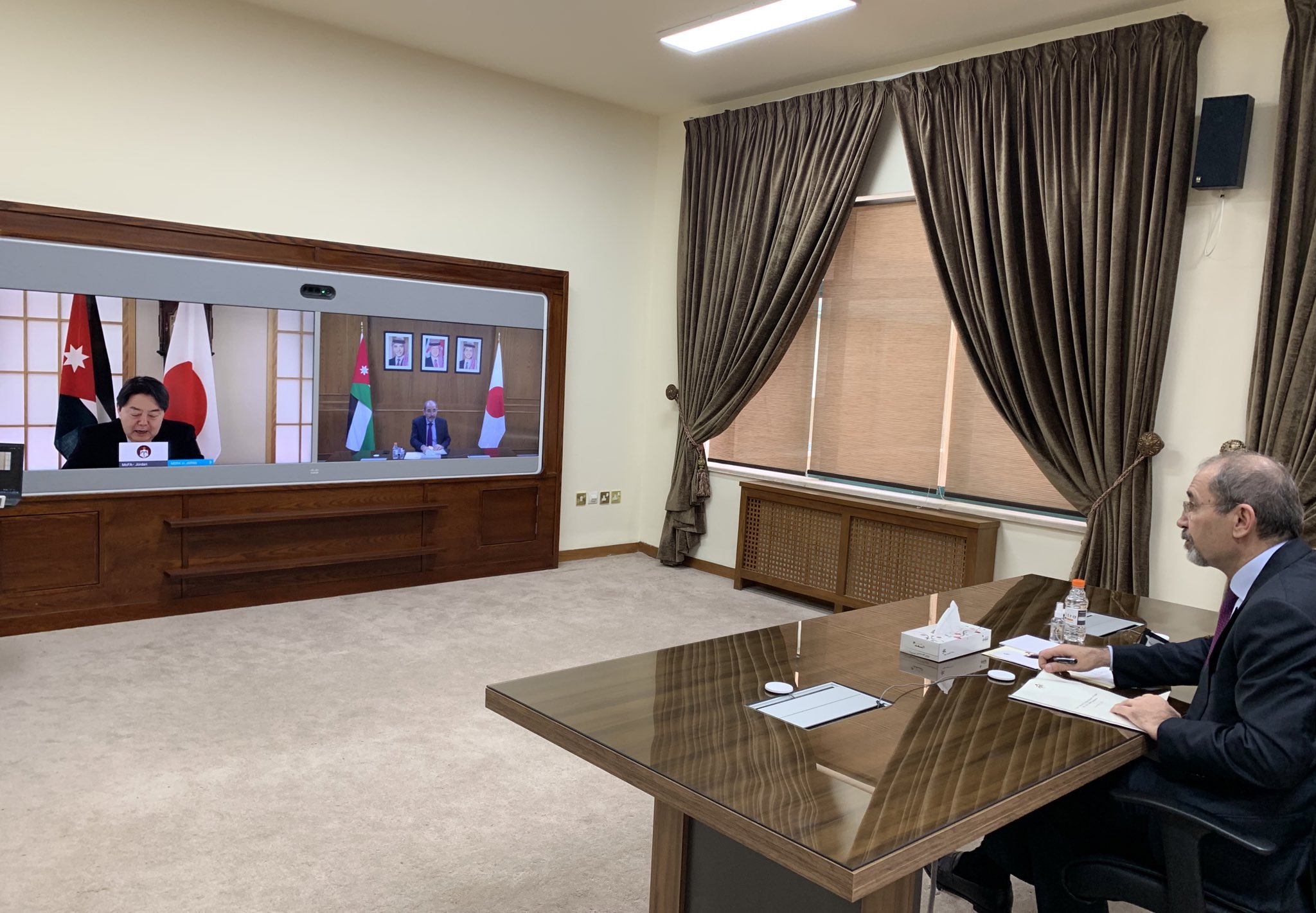 December 23rd 2021
On December 23rd for around 25 minutes, H. E. Mr. Ayman Safadi, Deputy PM and FM of Jordan held his first video conference with Mr. HAYASHI Yoshimasa, Minister for Foreign Affairs of Japan.
During the video conference which lasted 25 minutes, both Ministers discussed a wide range of bilateral, regional and global issues.
Minister Safadi congratulated Minister Hayashi on his appointment, and both ministers agreed that the cooperative relationship between Japan and Jordan has been steadily progressing based on the strategic partnership, and said that they will continue close bilateral cooperation with a view to further enhancing the bilateral relationship and stabilizing the region.
Minister Hayashi also reaffirmed Japan's support for a two-state solution regarding the Middle East Peace, to which Minister Safadi expressed that Jordan values Japan's commitment to the two-state solution and its contribution to the stabilization of the region.